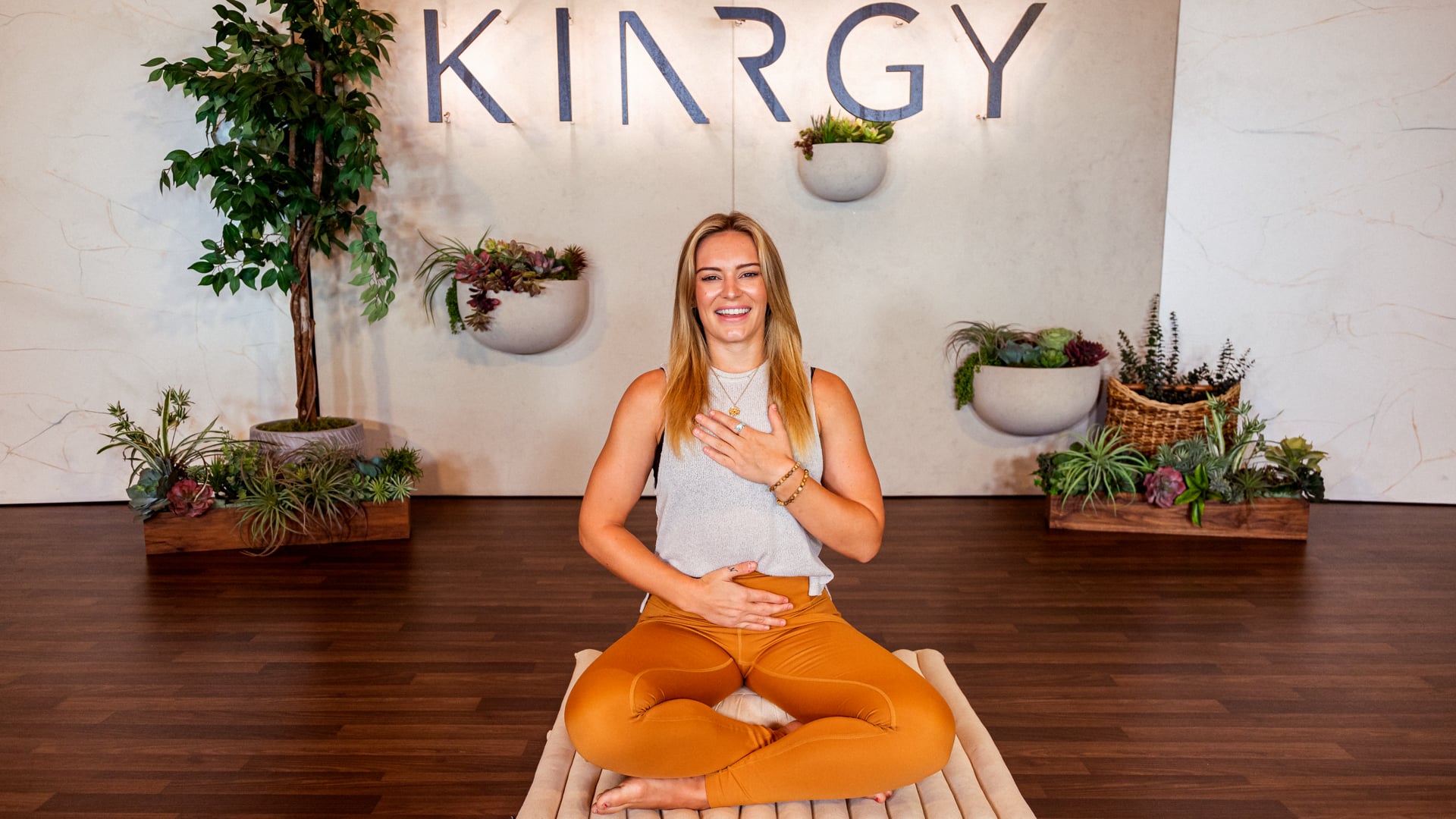 KINRGY CONNECT
Focus: BREATH & MEDITATION
Intention: LIVE- Three Diamonds
Guide: NATALIE
20 min
Imagine your gut, heart and head as three diamonds that reside within your body. Each diamond houses our chakras and energy centers. As we move throughout our days, these diamonds can become misaligned. Sometimes we feel our heart wants something different than our head. Allow this meditation to help realign your energy and connect you back to your authentic self.
Join
KINRGY
$30/month connects you to On-Demand KINRGY X, 
KINRGY CARVE, and CONNECT Classes,
plus live events and more! 
JOIN TODAY
Unlimited classes for
just $30/month